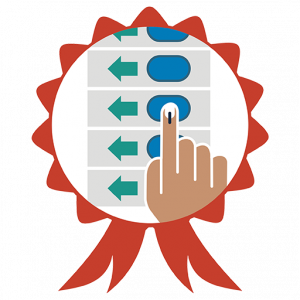 Electark
Engineering Election Outcomes
Digital Election Booth Management System for managing assignments of party members and workers.
Electark is about defining strategy, planning and execution of engagement and welfare assignments towards engineering election outcomes.
It is about data driven decisions on the nomination for electoral polls!
The ability of the candidate is perceived and influenced by the party leader, and not quite driven by the data of popularity based on actions in the field. The significant driver for votes in popularity based on actions.
A better relationship with a leader would give the ability to contest, while a better relationship with citizens gives the ability to win.  
The app provides a way for the party leader to make decisions based on data rather than favoritism.