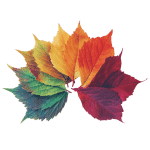 Plantark – Agriculture Produce Aggregator
The average size of farm holdings shows a decreasing trend across the world.  In India, small and marginal farmers with 0-2 hectares of land constitute 86.2% of land holdings. These farmers are the most vulnerable to climatic shocks and weather‐ related disasters, and their vulnerability is compounded by market fluctuations, poor governance, conflict and disease.
Our Plantark solutions serve to link the farmers/farmer leaders to collection centers reducing the need for multiple interceders thereby providing high-value and export markets;
Our agricultural advisory services help in promoting environmentally sustainable production techniques and coping with the effects of disease and climate change that affect agriculture.
Plantark enables produce collection from farmer, enabling consolidation of farm produce for better farmer income.
Enabled by collection centres and HQ collecting and consolidating produce for better reach of farm produce to distant/ large buyers.
Plantark Features
Farmers can update farm produce information by produce variety of a crop.
Farmers can associate themselves to a network and use network to update farm produce information on her/his behalf.
HQ/Collection centre can discuss with farmers on farm produce, expected readiness and acceptable pricing.
Farmers can view list of Collection Centres close by and opt to deposit his farm produce.
Track payment to farmers and generate receipt.
Collection centre consolidates farm produce.
HQ Views consolidated farm produce.
HQ/Collection centre can share advisories/requests to farmers.
Farmer can leverage weather information for the farm.
Tirukural Verse 1033
உழுதுண்டு வாழ்வாரே வாழ்வார்மற் றெல்லாம்

தொழுதுண்டு பின்செல் பவர்.

Who ploughing eat their food, they truly live:

The rest to others bend subservient, eating what they give.